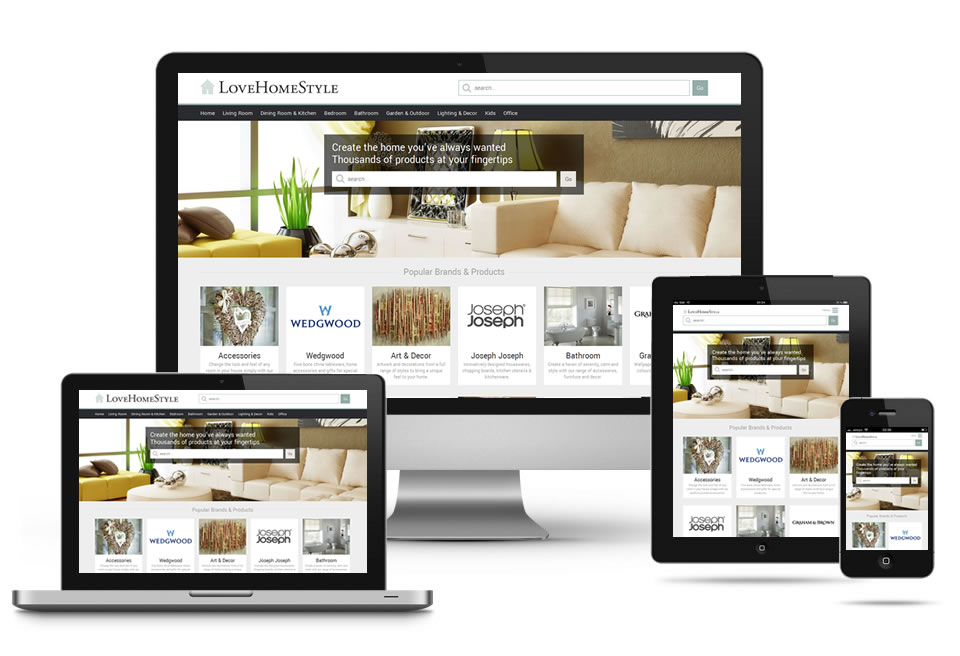 About LoveHomeStyle
At LoveHomeStyle we bring together some of the finest stockists in home and garden design. Gone are the days of laboriously looking through a myriad of different websites to find the closest fit to the home style item you are looking for. We show carefully selected designers and retailers across the full range of home and garden products making it as easy as possible for you to browse and compare your chosen products all in one place.
Great Stores, Latest Products
We show products for all rooms in the house, from bedroom to garden, in the complete range, from furniture to art and sculpture. We update our catalogues regularly to ensure that you are seeing the latest home and garden design items, and when our stockists have great offers or discounts, we make sure our website shows those too.
Simple &amp Private
At LoveHomeStyle we pride ourselves on providing the best that the internet can offer. This also means that we will never request any personal information from you and you will never get marketing emails from us. We want you to enjoy your home the way you like it from your accessories to your inbox.
We hope that LoveHomeStyle gives you all that you need to make your home truly beautiful.
About Our Team
LoveHomeStyle was built by a web development team based in rural Suffolk. We have a love of interior design, ecommerce and over 20 years of web design experience that we thought we could put to good use making a great one stop shop for all things interior design and home styling! We are always happy to receive feedback and so if you have any questions or suggestions on how we can improve this site please feel free to contact us.
FAQs - Leading Stores, Great Products
Who Delivers my Order?

When you find an item that you want, simply click on Buy Now and you will be taken through to the item on that stores's website. This means LoveHomeStyle will never ask you for personal or financial information and you deal directly with the stockist themselves and they will deliver straight to the address you tell them to. If you wish to make any returns then you will also deal directly with the brand/stockist as part of their normal service.

Who Sees My Personal Information?

LoveHomeStyle will never ask you for personal or financial information and we never receive any information you put into a store or stockist's website.

How Can I Search for an Item?

You can search for an item on LoveHomeStyle by either typing a name or description into the search bar at the top or by browsing categories or brands via the links in the side menus.