23% OFF!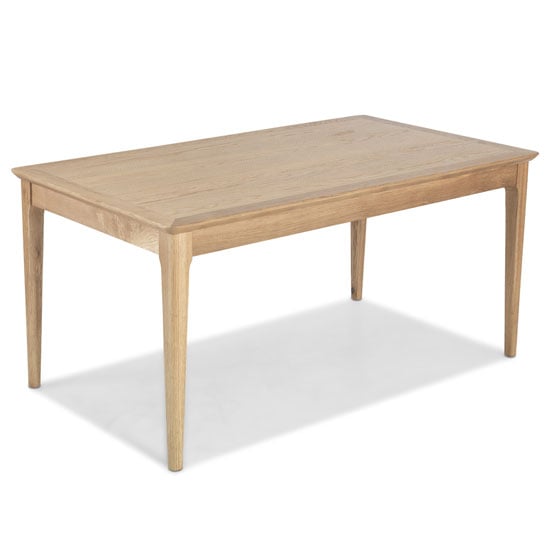 See more images
Wardle Wooden Dining Table In Crafted Solid Oak
Store: Furniture in Fashion
Category: Dining Tables
Brand: Furniture In Fashion
The clean lines of the range take care not to dictate any style signature, preferring to allow space for interpretation. Whilst minimalism tends to crop spaces of fussy accessories, this timeless range offers a starting point from which to develop an interior range which suits lifestyle. Rooted in English culture, the expertly crafted range allows heritage to inform modern aesthetics. This rich legacy of artisanal skill can be carefully curated in the selection of dressers and cabinets available in the range. Stay faithful to tradition with wooden handles or choose to switch things into a more contemporary gear with brass. Embracing metallic flair lends a style edit which brings the range right up to date. FEATURES: Material: Solid Oak + Oak Veneers Finish: Crafted Oak Fixed top large surface Dining Table (160cm) Retro Styling Hand Wax Finish Wadle purposely enhances the quality of wood with the application of a clear lacquer The woodsy qu
read more...
Date Added: 16th February 2021
Last Updated: 18th April 2021
Wardle Wooden Dining Table In Crafted Solid Oak not quite perfect? How about these similar products!